January 30, 2021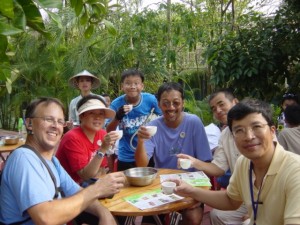 We would like to get to know you! Have a look through our school experiential trip offerings. We have quite a variety with three Action variables being Hiking, Cycling and Service combined with Cultural, Historical, Environmental and Language dynamics.
All of our trip ideas have estimated costs listed based on 20+ students with two accompanying teachers costs included.
We keep Risk Assessments for all our trips current. We prepare debriefing journals and activities as well as certification prepared for every trip. All of which can be edited and personalized for your school trips use.
We only coordinate our trips with reputable agents at our destinations. In most cases your school will be invoiced and pay directly to these licensed inbound/outbound agents we have qualified.
The Following are Schools we have worked with since 1992 - we are only too happy to offer references!
Australian International School Hong Kong
Bethel University, Minneapolis USA
Canadian International School Hong Kong
Chinese International School Hong Kong
Discovery College, Hong Kong
Hong Kong International School
HKBUAS Wong Kam Fai, Hong Kong
International Christian School, Hong Kong
International School of Dongguan, China
Island School, Hong Kong
King George V, Hong Kong
Phoenix International, Hong Kong
QSI Shekou, Shenzhen China
Recognize, Shenzhen China
Shekou International School, Shenzhen China
QSI Chengdu, China
Yew Chung Tianjin, China
Harrow International, Hong Kong
Island Christian Academy, Hong Kong
---