Our Bikes and Gear
June 17, 2021
Helmets
Helmets are available in Medium and Large sizes and we can supply them for our tours. If you would rather not wear a used helmet please bring your own. We will assume you will use ours unless you indicate otherwise.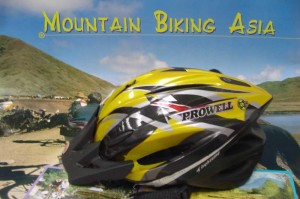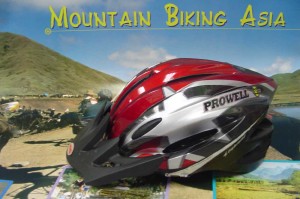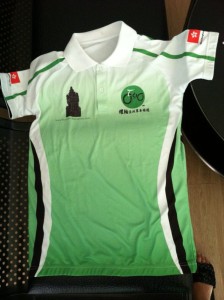 Cycling Shirts!
These shirts are available to all who join our Cycling the Castles of China Tour!
Bicycles
Bicycles are included on the majority of our tours. We keep a variety of Mountain Bike frames purchased through the years warehoused in China. In Sabah, Malaysia and Taiwan we use bikes provided by our ground handlers - mostly Hasa and Giant Frames. In Mongolia we use Trek. Most of our frames are hard tail with front suspension. We have ladies frames as well as children's frames. Some Chrome Moly and some Aluminium with Shimano componentry and v-brake or disc systems . In general the bikes we provide are in the low mid range and would retail for around USD500 each. Some choose to bring their own bike for our tour. No problem but keep in mind we do not have insurance that covers your bike or its shipping. Some choose to bring their own seat and clip pedals which we will happily put on our bikes. Our most Unique bike is our Bamboo Bike!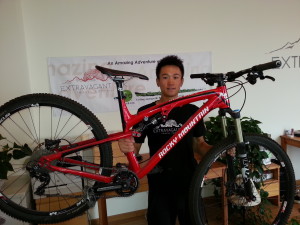 For our tours in Tibetan regions and the nature of rough roads we ride we do not provide bikes. Those who wish we can rent a Rocky Mountain Instinct Full Suspension Bike for USD600. Try a VERY unique ride with our handmade Bamboo Bikes through Tibetan Villages! (See Our Bamboo bike trip in Sichuan for more information)