Unique!
June 19, 2021
Ride a Bamboo Bike through Tibetan Villages!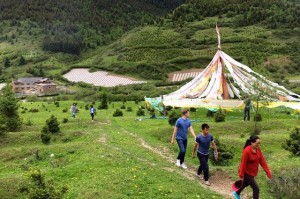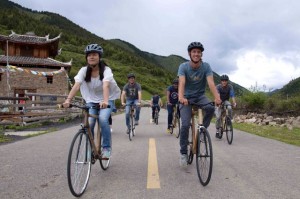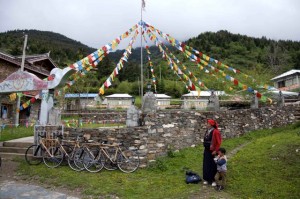 Five hours away from Chengdu in West China lies a gem in the mountains of N.Sichuan. The Amdo Tibetans reside here and it will be our privilege to cycle through thier beautiful villages on Bamboo Bikes!
Visiting Muni Village we will feel like we have arrived at one of the most tranquil places on the planet. The village floats on a sea of grass and trees surrounded by spectacular mountain ridges.
We will follow the Min River Valley from Chengdu for five hours in our Mini Buick Van to our cycling starting point - an amazing experience in itself. Along the Muni river valley we will visit many Tibetan villages from ages past and their amazing architecture. Crossing covered bridges will allow us to immerse ourselves in the warm Tibetan atmosphere and enjoy a comfortable Tibetan homestay.
Highlights will be Muni Village, Zhaga Waterfalls and the ancient walled city and Three Kingdoms Capital - Songpan.
Go to our "Choose Tour" page for more info and to book.